Company Overview
aQualis Fabricare Is the pioneer

of eco-friendly laundry, wet clean, green dry clean services in Indonesia with 70 years of experience

Our journey began way back in 1952. Since 1952, our family have been practising laundry & dry clean services. In 2003, the second generation son established aQualis Fabricare and its first outlet in Tebet Raya, South Jakarta.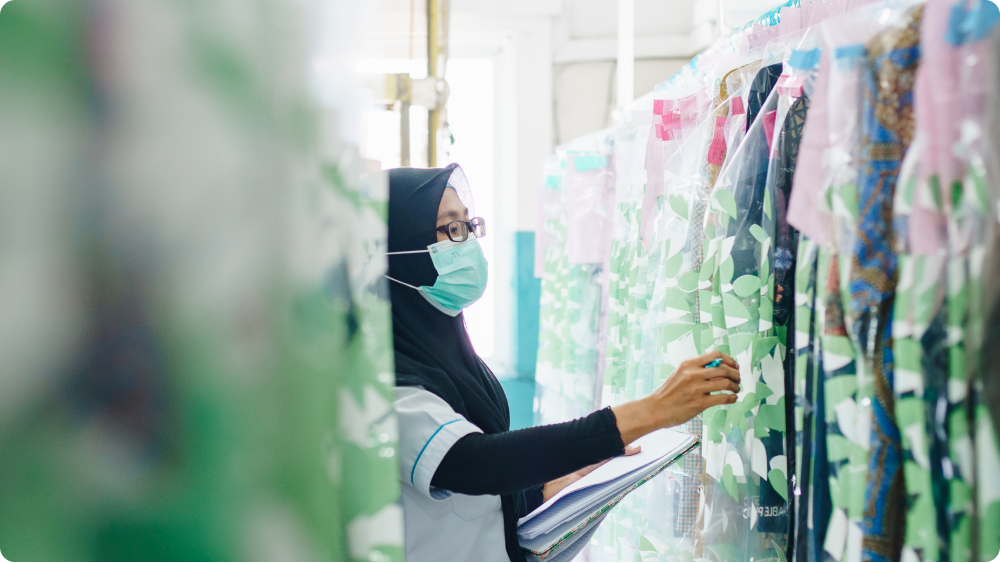 As a company, aQualis Fabricare is still growing and improving day by day. One of the values that we hold close from the beginning of our journey until today is innovation and consistency. We are continuously finding ways to improve and to serve our customers better. We are the only laundry company with over 10 products, this has become our commitment, where we will only use the best and most eco-friendly products for your fabrics.
aQualis Fabricare offers unrivalled quality with a 24-hour quality warranty
Today, aQualis Fabricare is known as one of the leaders in the industry. Our services are highly accessible as we have more than 70 outlets in 19 cities across Indonesia. Recently, we launched our Free Pick-up & Delivery Services in the Jabodetabek and Surabaya area. In the future, we will always present high standards when it comes to fabricare services. We are keen to accept any quality warranty claims regarding re-wash and repress within 24 hours after you received the cleaned items, by simply showing your receipt. The reason for that, aQualis Fabricare ensures you have a peace of mind even after you received your cleaned items.