Laundry Palembang
Laundry Service in Palembang
Palembang laundry service is one of the best laundry services presented by aQualis Fabricare. This laundry service is very good and needed by Palembang residents, because most of them do not have much time to wash their own clothes, so there must be a laundry service to wash them.
Using laundry, wet clean, and green dry clean services from aQualis is guaranteed to be more practical because dirty clothes will come back clean in a faster time, with maximum results. In addition, it can also save time so you can use your free time to relax with your family or to do other things.
With the Palembang laundry service, it will really help busy people and those who don't have time to wash themselves. Even though it looks trivial, but the dirty laundry that accumulates can spoil the mood, you know? If you don't wash it immediately, it will pile up and will make the mood worse.
With the presence of aQualis Fabricare, washing matters can be resolved quickly. To use this laundry service, it is not difficult because it can be accessed via the internet. You can access our laundry service through the website aqualisfabricare.com or you can directly contact us via telephone or WA: 085363279573.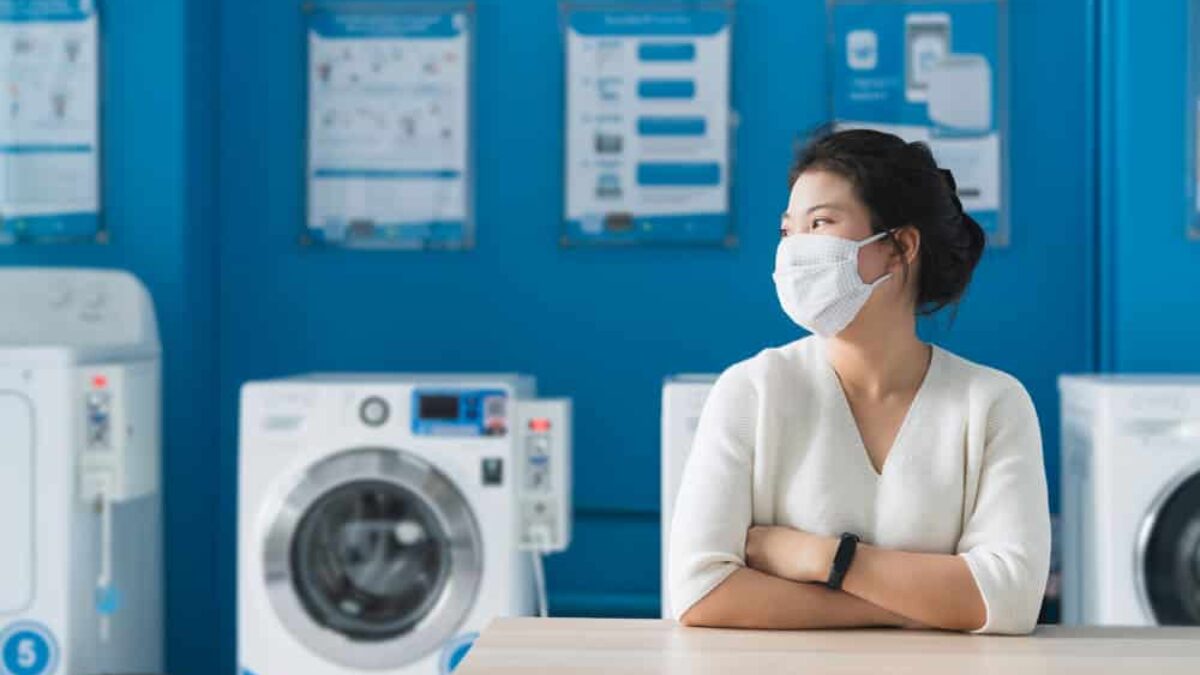 Palembang Laundry Service from aQualis Fabricare
Everyone definitely wants to use the best and most trusted laundry service, therefore for those of you who want to subscribe to laundry services, you can go to aQualis Fabricare. This laundry service has a good reputation, is experienced and professional. With this laundry service, you will get services, such as:
1. Complete Laundry Service in Palembang
As a laundry company that has accompanied the Indonesian people for decades, we provide the most complete laundry services such as laundry, wet clean, and green dry clean. We also offer express laundry services under 24 hours, pick-up and drop-off laundry services for certain cities such as Jabodetabek and Surabaya. As well as laundry services for both women's clothing, men's clothing and household items such as blankets and curtains.
2. Using Environmentally Friendly Quality Products
We really understand that only quality products can provide the best care for every piece of clothing. Therefore, we only use quality products such as Antibacterial Guard, Bio Detergency, Bio Stain Removal™, Color Care, Green Dry Cleaning and many more of our superior products.
3. Express Laundry Service
We also serve express laundry where customers can get clean clothes in a shorter time. We understand very well, sometimes people need a laundry service that provides clean laundry results but in a faster time. And we provide this service, we make sure the laundry is clean with the express process.
4. Unit Laundry Service
aQualis Fabricare is a Palembang laundry service that serves laundry units ranging from women's clothing such as women's blazers/coats, long dresses, kebaya, mukena and many more. Men's clothing such as shirts, suits, coats, jackets, and suits. And unit laundry services for households such as towels, blankets, bed covers, curtains, carpets, bags, and so on.
5. Affordable laundry prices in Palembang
Sometimes people need a laundry service that provides clean, neat and hygienic laundry results but at an affordable price. We have a commitment to serve all the people of Palembang at an affordable price.
Don't hesitate to use the laundry, wet clean, green dry clean Palembang services from aQualis. You can directly contact us via Tel: (0711)322254, WA: 085363279573 or visit our outlet directly at aQualis Palembang Jl. Youth Pledge No. 10A, TVRI - Campus, Palembang, South Sumatra.