Laundry Serang
Laundry Service in Serang
Dirty laundry that accumulates is not a trivial problem for some people, but it can make people's moods fall apart. Therefore, there is a way that can be done to the dirty laundry, namely using a laundry service to solve the problem of dirty laundry.
Serang laundry service is one of the laundry services that aQualis Fabricare presents to help Serang people who are busy and don't have time to wash their own clothes. That way, customers can continue to move in peace without having to think about the problem of dirty laundry, damaged clothes, or stubborn stains.
Serang is one of the cities that is also the capital of the province of Banten. The people of this city have a solid activity, so the presence of laundry and green dry cleaning services in Serang really helps ease household chores, especially such as washing wool, silk, cashmere, weaving, etc.
There are many laundry services out there, but the one that really provides the best service is aQualis Fabricare. Therefore, using aQualis Fabricare laundry services is the best choice. Because aQualis itself is a laundry company with 20 years of experience in Indonesia.
The laundry service that has been accompanying the Indonesian people for decades is proof that aQualis is able to provide the best service that makes customers satisfied. So, don't be surprised if until now, we are still standing firmly in providing laundry services with services and services that are constantly being developed.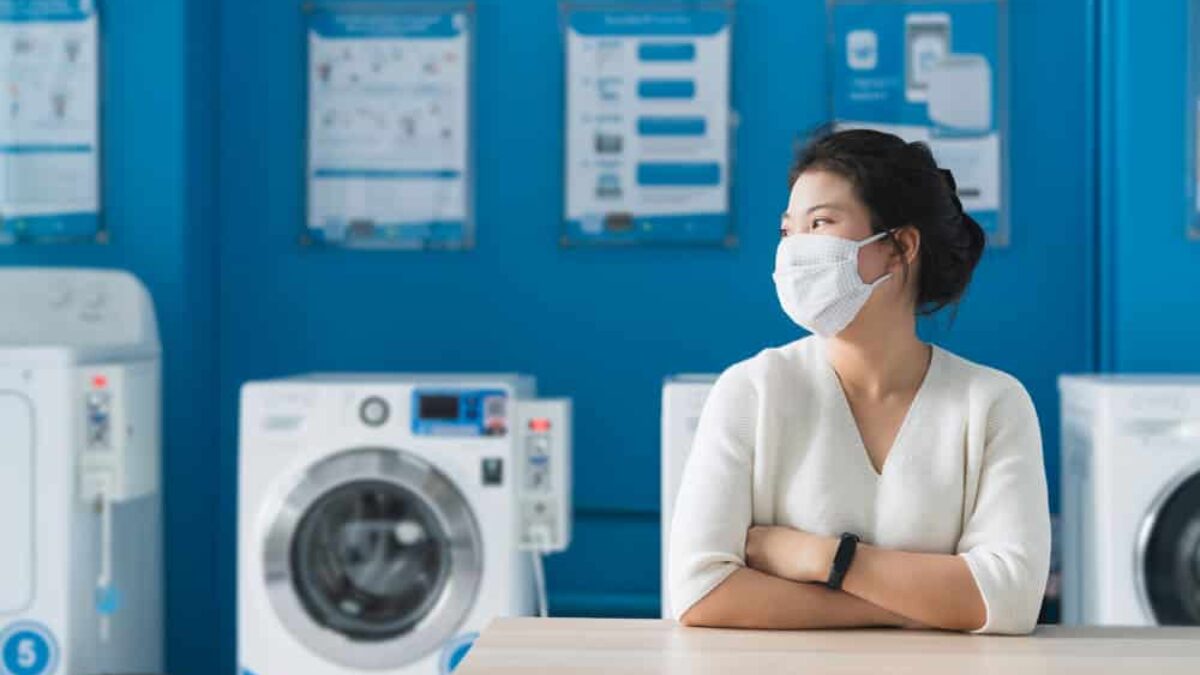 Laundry Service Serang from aQualis Fabricare
If you want to use a laundry service that doesn't just wash your clothes, then our laundry service is the best choice. Because we don't just wash but we also take care of the clothes so they will last longer. Here are some of the advantages of our laundry service that you must know:
1. Companies with Decades of Experience
Isn't it obvious that a company with decades of experience can provide better service? We are a laundry service with years of experience and more than 70 outlets spread across 19 cities in Indonesia.
2. Experienced Laundry Team
Not only experienced companies, we are also supported by a team that is trained and experienced in their respective fields. That way, we ensure that the laundry we provide is clean, fragrant, neat and well-maintained.
3. Complete Laundry Service
To meet the needs of the people of Serang, we provide a complete laundry service. Starting from laundry units for women's and men's clothes. Laundry unit for carpets, dolls, curtains, blankets, bed covers, leather jackets, baby equipment, such as baby mattresses and baby car seats. We also provide express laundry service, so customers don't have to wait long.
4. Use of Eco-Friendly Products
Our goal is not only to make clothes clean again, but we also take care of every piece of fabric by using environmentally friendly products. Every garment that customers entrust to us will be processed very well, starting from the washing, drying, ironing and packing processes will go through a process or procedure that has been set in the company. For laundry products, we only use quality products that are environmentally friendly so that we can take care of clothes.
5. Fast Washing Process and Satisfactory Results
Customer satisfaction is the most important thing for us, therefore we always provide the best for consumers. The laundry process is done well, so it finishes faster with clean results without leaving stains. Even though it is fast, we make sure that the laundry results are not careless, because we are committed to providing the best service for every consumer.
So, to use Serang laundry services, you can directly contact us at Tel: (0254)201401, WA: 081386536151 or you can visit us at aQualis Serang Jl.Yusuf Martadilaga (YUMAGA), No. 45, Serang, Banten.