Laundry Sorong
Laundry Service in Sorong
For those of you who are looking for laundry services in Sorong, aQualis Fabricare is the place to be. Here you will get the best laundry, wet clean, and green dry clean services at affordable prices. You can wash clothes quickly here, even the results of the laundry are fragrant and hygienic.
With the Sorong laundry service, people can carry out other activities without having to be bothered with laundry piling up at home. Dirty laundry is enough to be delivered to the aQualis Fabricare laundry service outlet, then you will get clean, fragrant and neat clothes.
We accept laundry, such as suits, shirts, bags, curtains, carpets, blankets, baby strollers, and others. We make sure, every piece of clothing that you entrust to us will be processed properly, so that it will produce laundry that is not only clean, but also very well maintained.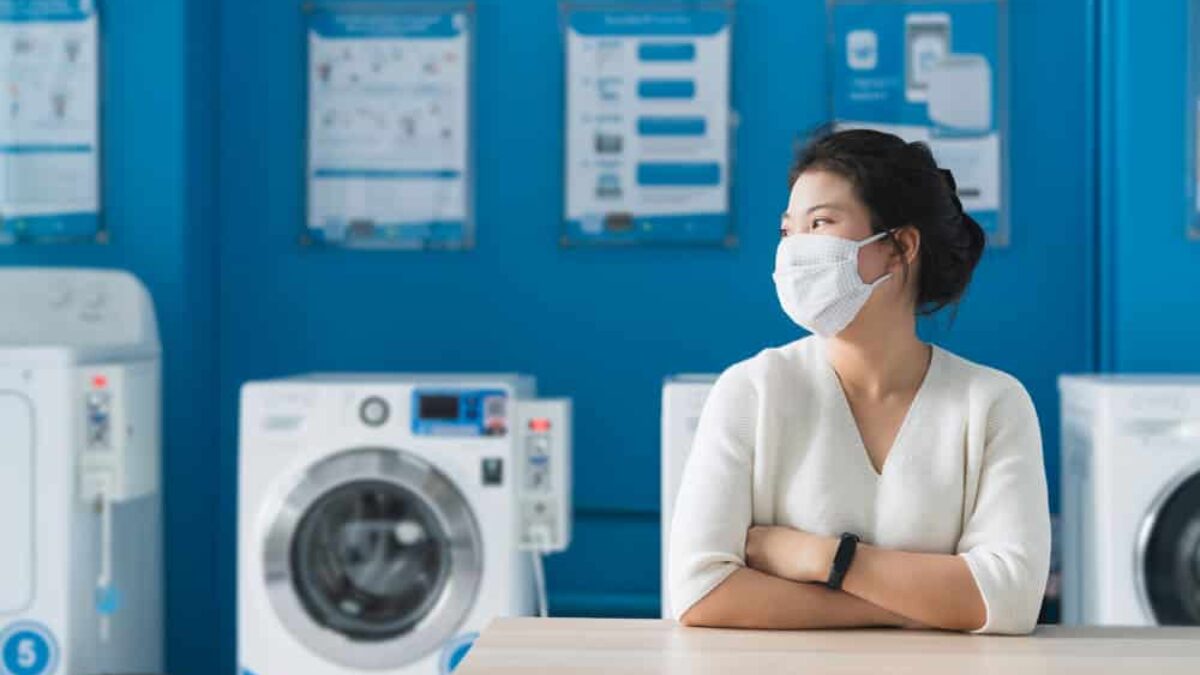 Laundry Service Sorong aQualis Fabricare the Best Choice for Laundry
In order for clothes to last longer, they must be cared for properly. Not only washing it but using environmentally friendly products are also required. So, here are some reasons why using aQualis laundry service is very profitable:
1. Caring for Every Piece of Clothing
Caring for clothes is the goal of our laundry service. We not only offer laundry services that only clean stains on clothes, but we also take care of clothes to keep them durable. We run laundry procedures and products that can take care of every piece of clothing.
2. Experienced Professional Team
In the hands of professionals, of course, the clothes you submit to us will be processed according to procedures so as to produce clean, fragrant and neat clothes. We have a team of experienced professionals so that they can do their job very well and will make consumers satisfied.
3. Using 10 Quality Laundry Products
To protect our clothes, we use environmentally friendly products. The products we use include: Antibacterial Guard, Moisture Control, Green Softener, Green Chemical (100% Natural Laundry & Wet Cleaning), Wool & Silk Treatment, Green Dry Cleaning, Color Care, Brite White, Bio Stain Removal and Bio Detergency.
4. 70 outlets spread across various cities in Indonesia
As an experienced laundry service, we are not only present in Sorong. However, our laundry service is available in various cities in Indonesia. We have more than 70 outlets located in 19 cities in Indonesia such as Greater Jakarta, Surabaya, Medan, Palembang, Lampung and other cities including Sorong.
5. Laundry Service is Easy to Access
For those of you who want to use Sorong's laundry services, don't hesitate to contact us via Tel: 09513160111. We are ready to provide the best service for every dirty clothes that will be washed by consumers in Sorong Papua. Our address is at Sorong Ruko Jupiter Blok A 2, Jl. Maruni River KM 10, Sorong, Papua.