Laundry Jambi
Laundry Service in Jambi
Jambi laundry service is one of the best laundry services provided by aQualis Fabricare. This laundry service is very well known in Indonesia, in addition to providing laundry services in big cities, such as Jakarta, Surabaya and Medan, aQualis Fabricare also offers laundry services in Jambi.
Jambi people can use laundry facilities from aQualis Fabricare, because we are a laundry company that has been around for more than 20 years and has 70 outlets in 19 cities in Indonesia, including Jambi. We provide laundry, wet clean, and green dry clean services.
We chose Jambi, because its residents need a laundry service to ease their homework. As the name suggests, our laundry service can wash dirty clothes (party dresses, wedding dresses, suits, shirts, trousers, wool, silk, goose down), blankets, bags, baby strollers, curtains and even carpets.
With the presence of laundry services, Jambi people can enjoy quality time with their families because dirty laundry can be left to the experts. In addition to the results of the washing there is no doubt, using a laundry service also makes you calm without because your goods will not be damaged or knocked out.
In choosing a laundry service, of course, everyone wants to use a laundry service that provides the best quality and facilities. So, it is not wrong if Jambi residents prefer to use laundry services from aQualis Fabricare because we always provide quality services and services as well as complete facilities.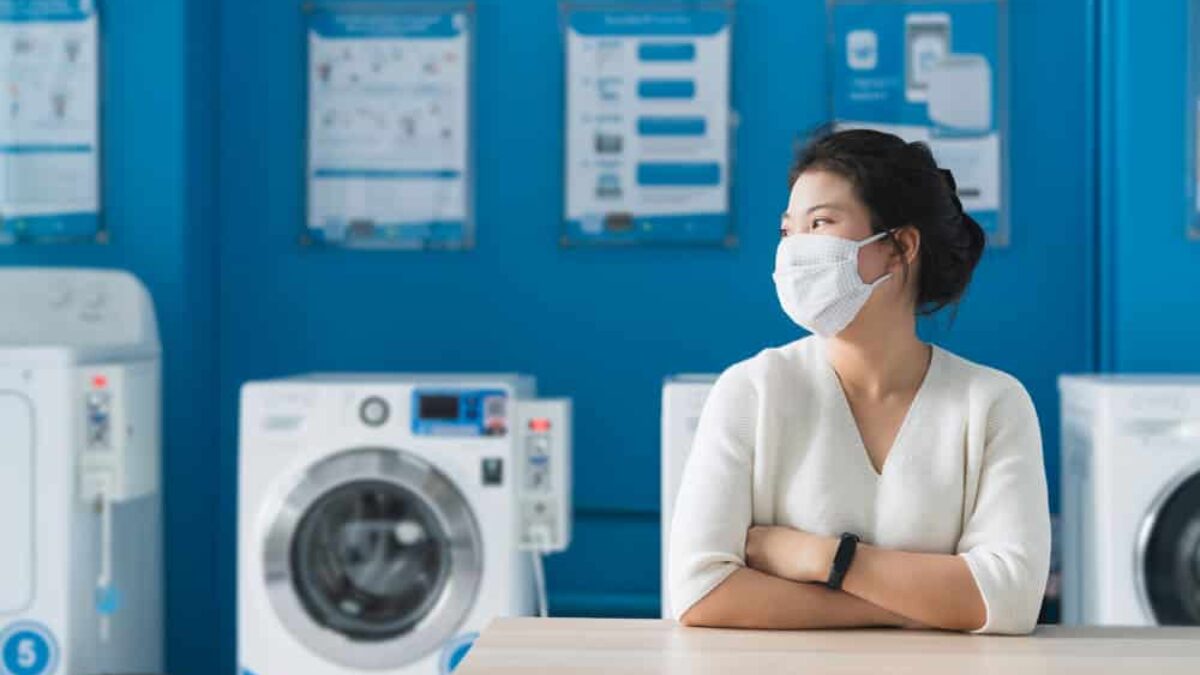 Jambi Laundry Service from aQualis Fabricare
aQualis Fabricare will help with laundry. You can use our laundry service with the following services:
1. Separating Light and Dark Laundry
To keep clothes in good condition, we separate light and dark clothes. The goal is that light clothes are not exposed to the stains caused by dark clothes. We are committed to not only cleaning dirty clothes, but we help take good care of them, so that customers' clothes are safely maintained.
2. Guarantees Clothes Will Not Be Lost / Swapped
The room we use for the laundry process is equipped with CCTV, so it is monitored at all times. This is to prevent clothes from being mixed up and even lost. Every garment that has been washed will be packed and given to the customer for later checking whether the clothes are clean or not.
3. One Note, One Washing Machine
To ensure that customer clothes remain hygienic, we will not combine one customer's clothes with other customers. We make sure one note, one washing machine, namely the washing machine will only accommodate clothes from one consumer so that the clothes will not be confused and remain hygienic.
4. Using the 10 Best Products
aQualis Fabricare is the only laundry company that uses the 10 best products to treat every piece of fabric and clothing. We use the best products that are environmentally friendly but effective in caring for clothes.
With the many advantages provided, it is not surprising that the Jambi laundry service from aQualis has become the choice of the people of the city of Jambi. For those of you who want to become the best Jambi laundry service customer, please contact us via Tel: (0741)62600, WA: 081386536155 or come directly to aQualis Jambi Jl. Slamet Riyadi (Broni) No. 07, Jambi, Sumatra.