Laundry BSD
Laundry Services in BSD
For those of you who live in the BSD area, you can use BSD laundry services from aQualis Fabricare, who are experienced and also provide the best service. We provide shuttle laundry services for the BSD area and its surroundings. Now using laundry services is easier with the presence of our shuttle laundry service.
aQualis Fabricare is here to be the solution to solve all your dirty laundry problems. We not only clean dirty clothes from stains, but also treat every piece of clothing using natural products so that clothes will be more well-groomed, cleaner, brighter in color and hygienic.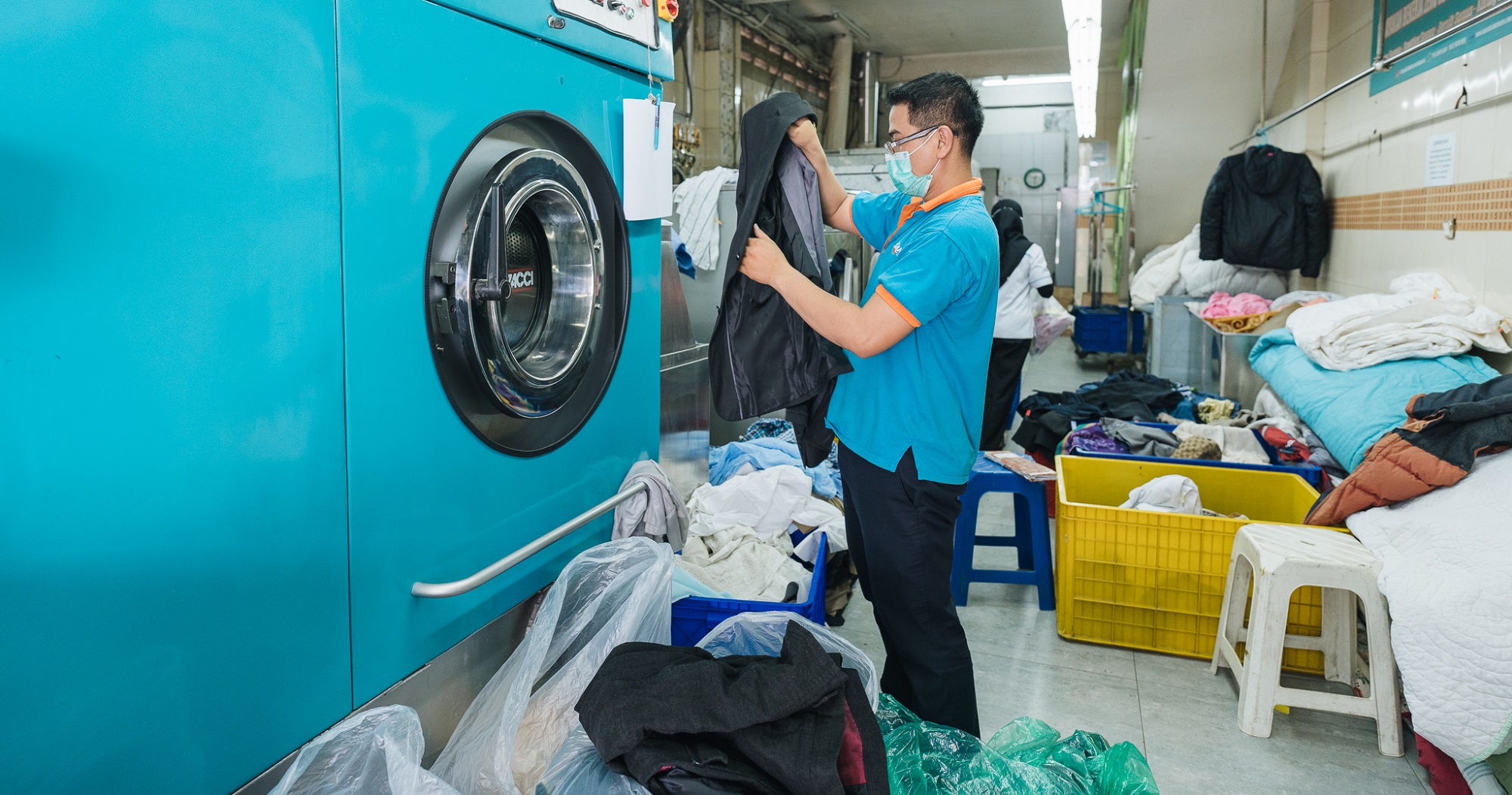 Features of BSD Laundry Services from aQualis Fabricare
BSD laundry services from aQualis Fabricare are solutions for every dirty laundry, be it clothes, bed covers, curtains, baby equipment, dolls, mukena, prayer rugs, towels and so on. Here are some of the benefits of using BSD laundry services from aQualis Fabricare:
1. There is a shuttle laundry service available
You may not have enough time to wash your own dirty clothes. You may have too much work to do, or so much schoolwork that you don't have time to take care of dirty clothes. Therefore, you can turn to a shuttle laundry service to take care of your dirty clothes.
You can choose the shuttle BSD laundry service from aQualis fabricare, which is a laundry company with more than decades of experience. You can use our shuttle laundry service by ordering online by filling out the order form available on our website.
Our laundry service will pick up your clothes from home and send them back clean and well maintained. You don't need to worry because we make sure the process of sending clean clothes on time and with safe packaging so that dust, germs and stains are protected.
2. Using Environmentally Friendly Products
aQualis Fabricare is the only laundry place that uses 10 eco-friendly products to clean stains on clothes. As the best laundry service, we also prioritize the quality of clothes in washing, so we choose to use environmentally friendly products.
From detergents to fabric softeners, we use products made from natural materials that are environmentally friendly. In addition to providing clean laundry results without stains and care for clothes, this also keeps the environment well maintained.
Especially if you choose the Green dry clean service for your favorite clothes that require special care and treatment in the washing process. Then it is certain that your favorite clothes will be well cared for because aQualis Fabricare uses special products for the care of clothes that are environmentally friendly.
The green dry cleaning service from aQualis is different from regular dry cleaning in that its products still use environmentally hazardous materials such as Hydrocarbon or PCE. While green dry clean aQualis uses liquid silicone which is proven to be safe for human health and the environment.
3. Satisfying Laundry Results
Using a professional laundry service to wash your favorite clothes is the right choice. aQualis does not only focus on cleaning stains on clothes but also provides special care that will make clothes last longer. Not only that, because we also use antibacterial guard products for each washing process so that clothes are more hygienic and kill germs.
The laundry process at our place is very fast but still prioritizes perfect results. aQualis Fabricare has an experienced laundry team that does the job according to procedures so that the laundry process is faster, cleaner and definitely satisfying.
We also provide a quality guarantee, if the quality of our laundry is not satisfactory. However, this rarely happens because we always provide satisfactory laundry services without leaving stains and odors.
However, to maintain customer trust, we still provide a quality guarantee. You will get a quality guarantee by receiving a re-washing claim within 24 hours by including a receipt. This is a form of our commitment to always provide satisfying laundry services for every customer.
4. Decades of Experience
aQualis Fabricare is a laundry company with decades of experience. Our family's first-generation journey began in 1952 by offering dry cleaning services. And the second generation of our family founded aQualis Fabricare in 2003 with the first outlet in Tebet Raya, South Jakarta.
That means we have accompanied the community for decades with the best laundry services. Until now, we have become a laundry service that already has more than 70 outlets spread throughout Indonesia.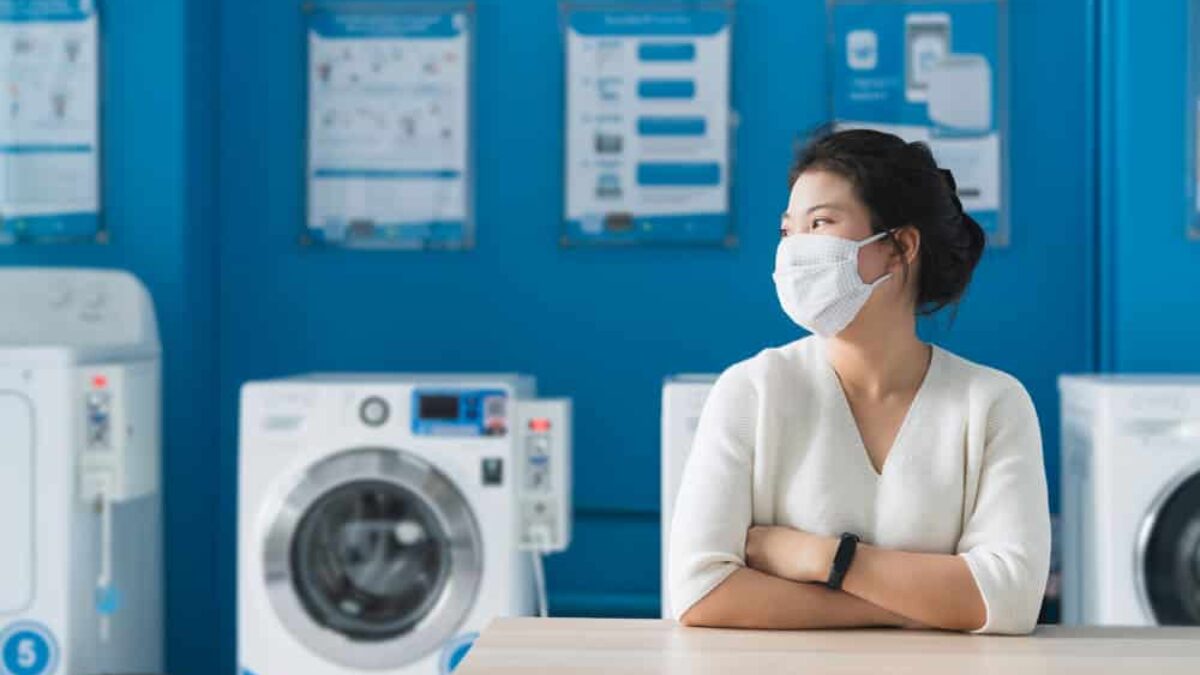 Call BSD aQualis Fabricare Laundry Services Now!
If you are looking for a BSD laundry service that provides the best service, you can choose aQualis Fabricare BSD which is located at Ruko Paris Square, Jl. Lieutenant Sutopo Blk. B2 No.35, Lengkong Gudang Tim, Kec. Serpong, South Tangerang.
You can use our laundry service. Besides making your clothes clean and caring for your clothes, we also provide shuttle laundry services so that you can save your time. Our trusted laundry service will come to your address, collect your items and deliver them on time after cleaning.
We understand your clothes, curtains or other fabric collections mean a lot. For this reason, we facilitate laundry with products made from natural and safe ingredients for every piece of cloth or your clothes. Our team really understands how to care for every piece of clothing or fabric. Not only that, because our team is also very thorough during the cleaning, maintenance and packaging and delivery processes.
You can trust us to provide you with laundry delivery within the specified time frame. Please contact us, if you want to use BSD laundry services from aQualis Fabricare. You can contact us via WA 0813 8197 2469 or you can order through our pick-up menu by filling in your name, address, telephone number, email and pick-up date. We will definitely come to your place to collect your dirty laundry!