Laundry Cibubur
Laundry Services in Cibubur
Cibubur Laundry Service from aQualis Fabricare is the best solution to solve your dirty laundry problem. Moreover, aQualis provides a free shuttle laundry service for the Cibubur area and its surroundings. Over the years we have become one of the most trusted laundry and green dry cleaning services in Indonesia.
Our laundry and dry cleaning services have been present in Indonesia since 2003. So, for experience there is no doubt, we are committed to becoming a company that grows and develops well. We always innovate to provide the best laundry service that satisfies every customer.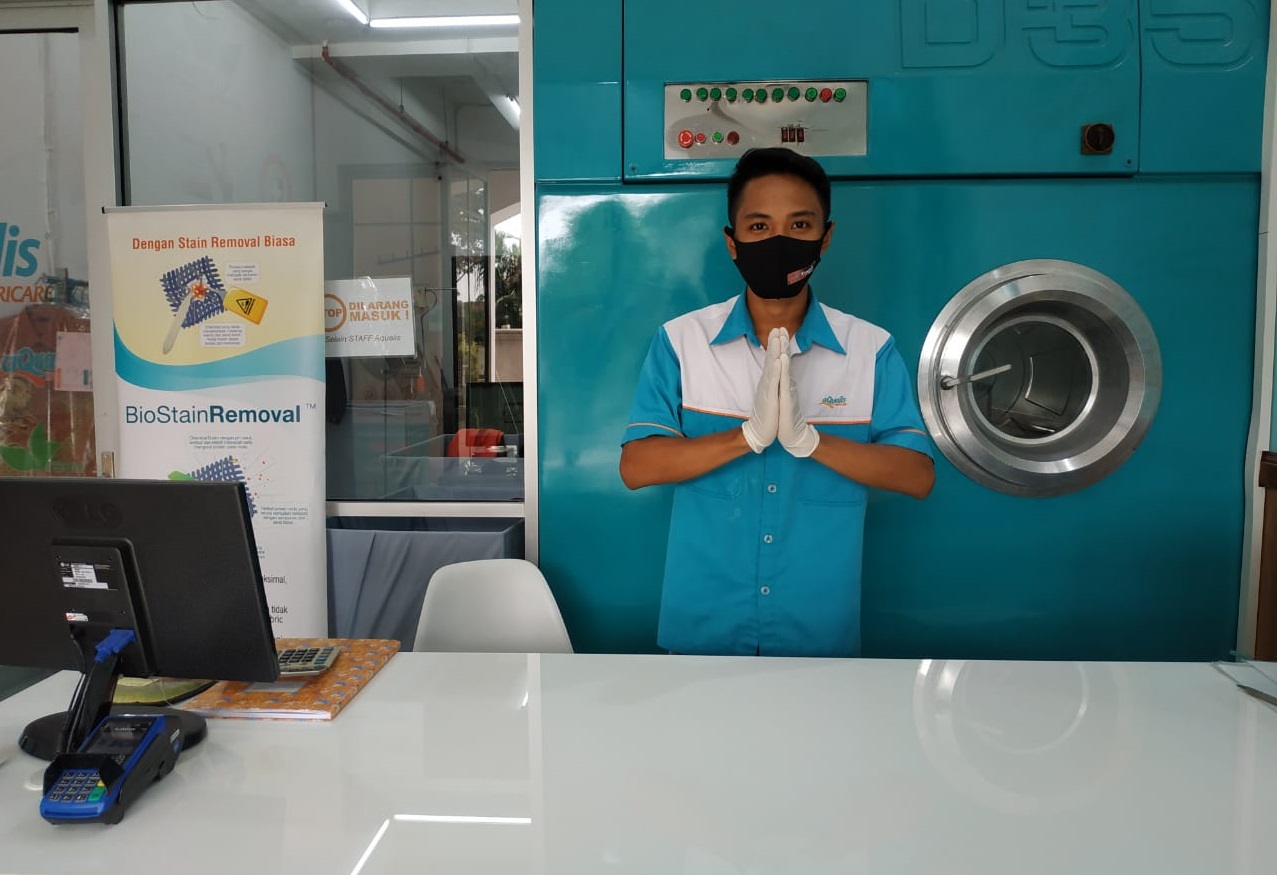 aQualis Fabricare, The Best Laundry Service in Cibubur
aQualis Fabricare is a fashion care (fabricare) company that is a pioneer of wet clean laundry services, and eco-friendly green dry clean services with 70 years of experience. Since 1952 our first generation family has been offering laundry and dry cleaning services. And aQualis is a laundry company founded by a second generation family in 2003 with its first outlet in Tebet, South Jakarta.
As an experienced laundry service, aQualis Fabricare has a vision and mission to be the leading bus care company in Indonesia by providing quality and satisfying results for every customer. Currently aQualis has 70 outlets in 19 cities in Indonesia, one of which is in Cibubur.
aQualis Fabricare is committed to becoming a growing company and growing to become a leader in this industry. That's why, aQualis always provides the best service and services to meet the needs of the Indonesian people for laundry and dry cleaning services. One of our superior services and services is a special free shuttle service for the Jabodetabek and Surabaya areas, using environmentally friendly products and a fast cleaning process.
Using laundry or dry cleaning services from aQualis will not only get clothes that are clean but also well-maintained. We use products that not only remove stains from clothes, but treat every piece of clothing thoroughly. We also use products that are environmentally friendly and safer for your skin. Our detergents and softeners will ensure you get clean, safe and well-maintained clothes.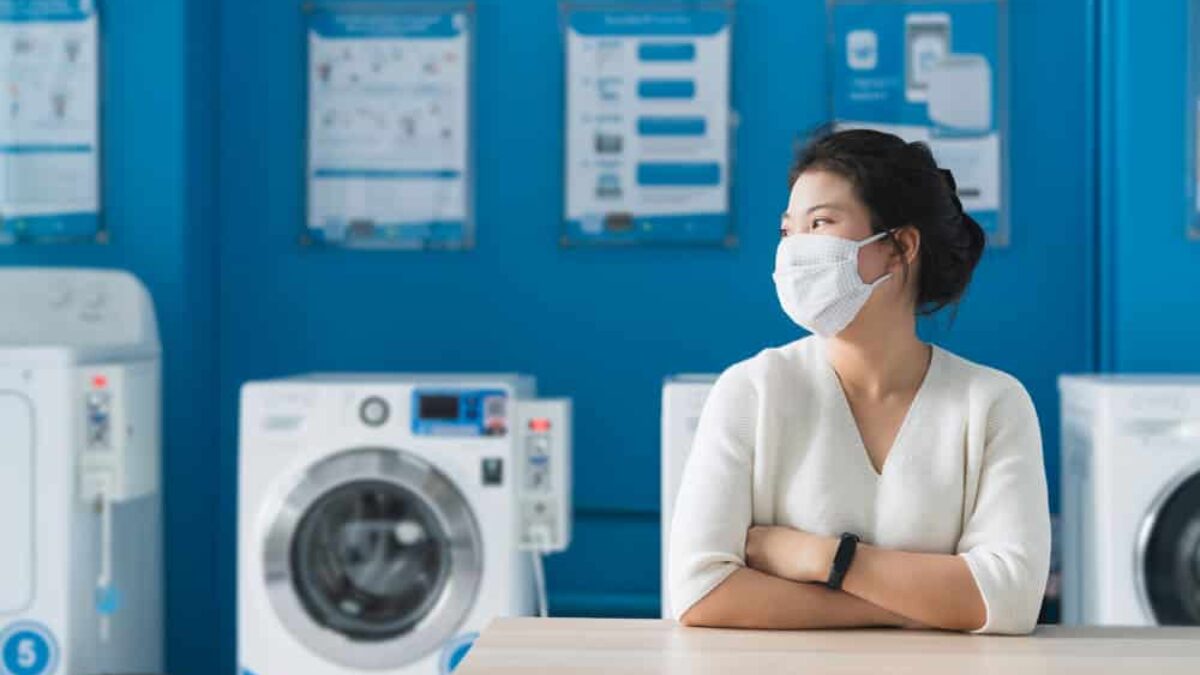 Advantages of Cibubur Laundry Services from aQualis Fabricare
If you need Cibubur laundry services that have many advantages, then the best choice is aQualis Fabricare. Curious what are the advantages of laundry services from aQualis Fabricare? So here's the explanation:
1. Using Environmentally Friendly Products
aQualis Fabricare is a laundry service provider company with the concept of comprehensive care from a hygienic and aesthetic standpoint for your fabricare or clothing. In every wash performed by the aQualis Fabricare team, we use environmentally friendly products. We run the best maintenance system from fabricare innovations that have been tested to be safe for humans, the environment and of course your fabric.
The products we use do not only function as cleaners, but also at the same time provide thorough care for every piece of cloth and your clothes. We use 10 natural products that effectively care for clothes, clean clothes and protect the environment at the same time.
2. Free shuttle service is available
For those of you who live in Cibubur and want to use a shuttle laundry service, then aQualis is the right choice. aQualis Fabricare offers a special shuttle laundry service for the Greater Jakarta area and also Surabaya. Because Cibubur is located in East Jakarta, that means you can use our shuttle service for free.
To get a pick-up and drop-off laundry service, all you have to do is contact us to provide a pick-up address. After that, our team will schedule a pick-up for your dirty laundry. And after it's done by a team of experts, then we return your clothes and household items back in a clean, tidy, fragrant and thoroughly maintained condition.
3. Very Professional and Best Team
We have a team of professional cleaners who understand how to take care of your clothes and household items. Every material and color of clothing or cloth needs special care and different ways of caring for it. And by using our laundry and dry cleaning services, we will treat every piece of clothing with tenderness and utmost care.
Supported by washing machines and high quality products, it makes it easy for our professional team to clean and care for your clothes. We own and continue to invest in the best laundry equipment. Not only provide free shuttle service, but also give you the best cleaning results.
4. Clean Guaranteed Laundry Results
For the results we provide, there is no need to doubt it. We have a professional washing team, use environmentally friendly products and are supported by modern washing equipment, we are sure to provide satisfactory results for every customer. Every piece of clothing and cloth is cleaned and cared for very well so that it will not damage the fibers of your clothing.
We do the washing according to the care label instructions, we can wash your clothes with a laundry, wet clean and green dry clean process according to your clothing needs. Our services adapt to customer needs. We use modern technology which results in much better cleaning results and is also more environmentally friendly.
5. Advanced Laundry Equipment
We continue to invest in the best laundry equipment. This will not only help clean your clothes, but also give you the best overall treatment results. As a company that carries an environmentally friendly concept, we always strive to use modern equipment and professional industrial standards from the U.S.A , Italy, Sweden, South Korea and Indonesia.
After knowing the advantages possessed by aQualis Fabricare, surely you want to use our laundry services. If you want to use our shuttle laundry service, please contact us via chat WA 0813 8197 2469 or you can order through our website by visiting the shuttle menu by filling in your full name, address, email, cellphone number, city and pick-up date. Once you've filled it in, we'll schedule a pickup right away!